Updated
6/20/2020, 9:51:50 AM
 by
Adam Knight
When you're happy with your site the next thing to do is Publish it so you can share it with anyone who needs to see it.
Click the Settings button
In the top right hand corner of the site you will see our Settings button.

Click Build Website
The first option in the Settings panel is Build Website, give it a click.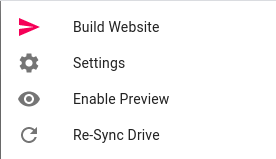 Click Build Website
This will kick off our build process. We grab all of the content from your Google Docs and merge it with our template files.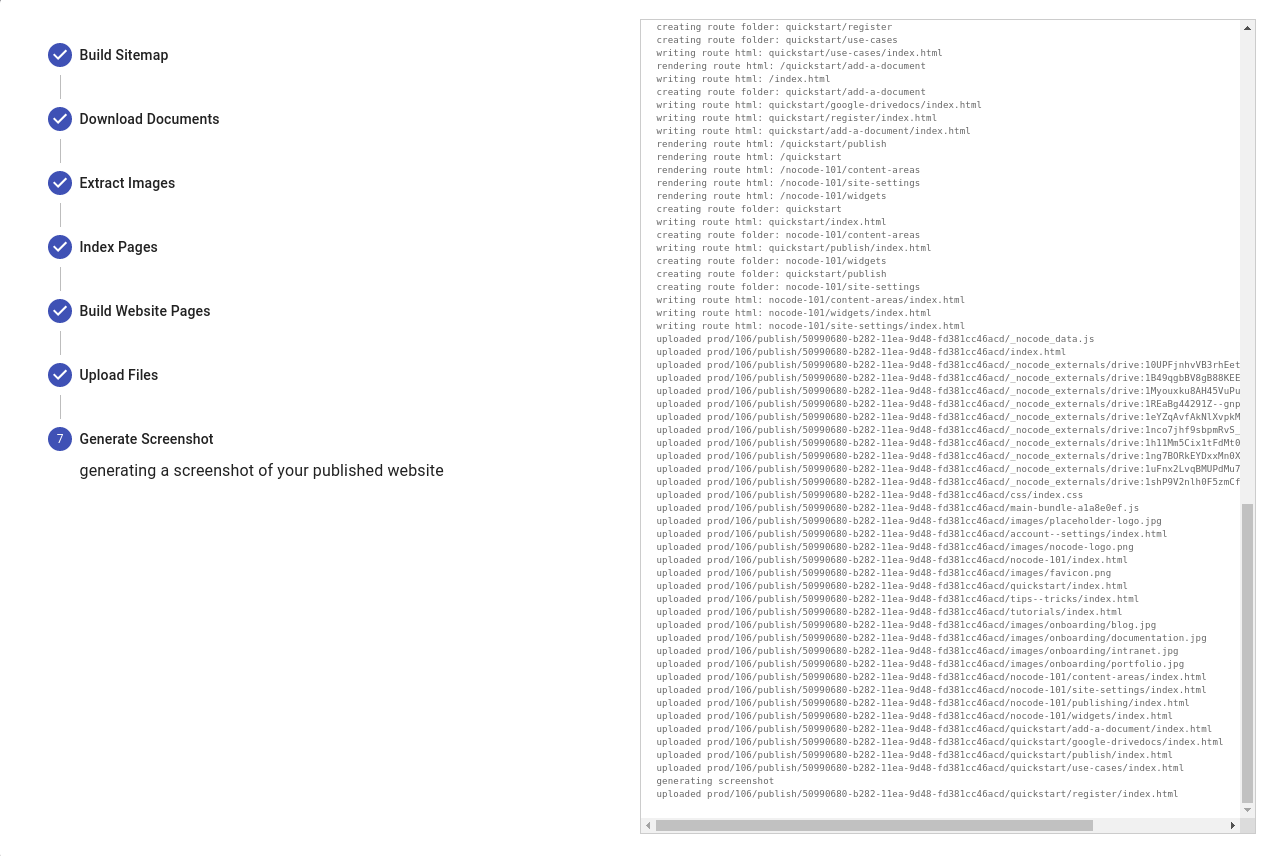 Preview your site
Before we push your site live you can take a look at it and also share a link with anyone who you might want to share it with to check before it goes live.

Publish your site
When you are ready, click publish and we will make your site live.

Your site is now live, you can visit your domain to see it.
---