Updated
6/24/2020, 8:32:50 AM
 by
Adam Knight
Above each Sidebar and above and below the content of each page you can add widgets. These are little bits of 'extra' that you can use to make your site exactly how you need it to be.
Widgets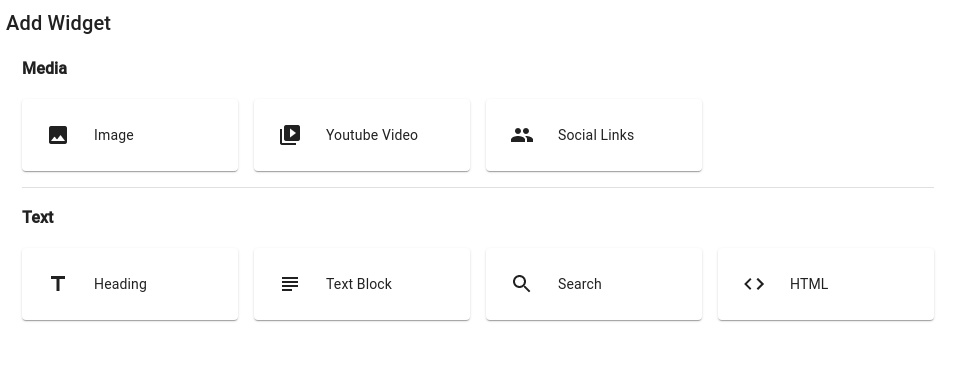 Media Widgets
Image
Add any .jpg, .png or .gifs to your site.
Youtube
Grab the URL to your Youtube videos and embed them in your site.
Social Links
You can add the URLs to your Social Media profiles. This will add an icon in the widget that will link through to your profiles.
Text Widgets
Heading
Add a text Heading to your site. For when you need to make a point.
Text Block
If you need to add some text content that doesn't live in your Google Doc then you can easily do so.
Search
You can add a search bar, this will let users search every page on your site.
HTML
You can use this to add any bit of code to your page.
---